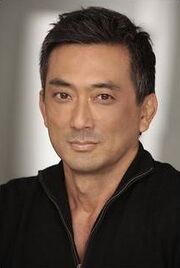 Paul Nakauchi is an American actor. He voices the White Ninja Leader in Destroy All Humans! 2. He has also lent his voice to many video games such as Diablo III: Reaper of Souls, World of Warcraft, Tomb Raider, and Lost Planet 2. He was also in the motion picture The Great Raid as Sgt. Shigeno. 
Voice Roles
Destroy All Humans! 2
Ad blocker interference detected!
Wikia is a free-to-use site that makes money from advertising. We have a modified experience for viewers using ad blockers

Wikia is not accessible if you've made further modifications. Remove the custom ad blocker rule(s) and the page will load as expected.