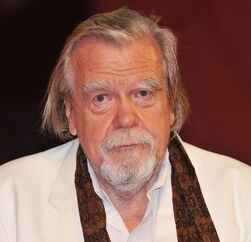 Micheal Lonsdale (born May 24, 1931) is a French actor who has appeared in over 180 films and TV shows. He voices Henri Crousteau in Path of the Furon. He is best known for playing Hugo Drax in the 1979 James Bond film Moonraker and Lebel in The Jackal.  
Voice Roles
Destroy All Humans! Path of the Furon
Ad blocker interference detected!
Wikia is a free-to-use site that makes money from advertising. We have a modified experience for viewers using ad blockers

Wikia is not accessible if you've made further modifications. Remove the custom ad blocker rule(s) and the page will load as expected.